French Movie Scripts
Use this search feature to quickly find the information you're looking for:
French movie scripts are known for telling some of the most dramatic, romantic, poignant, socially important, controversial, comedic, and entertaining stories of all times. The French are very passionate about their cinematic industry, and many internationally acclaimed, award-winning movie directors, producers, screenwriters, actors, and actresses are of French origin.
When it comes to European films, French movie scripts are in a class of their own. Who hasn't heard of or watched Academy Award-nominated French film Amélie, directed by Jean-Pierre Jeunet (who earned a European Film Award as Best Director for the film) and starring the lovely Audrey Tautou. And if you're a fan of Tautou, perhaps you've also seen another of Jeunet's best films, A Very Long Engagement (2004).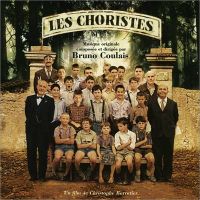 Les Choristes
Of course, behind all great French movie scripts lie great movie directors and producers. Some of the best names in the business include French film director, producer, and screenwriter Michel Hazanavicius, whose 2001 movie, The Artist, was nominated for the coveted Palme d'Or (the Golden Palm award) at the 2011 Cannes Film Festival. The leading male in The Artist, Jean Dujardin, took home the prize for Best Actor.
No list of French film directors would be complete without mentioning award-winning director, producer, and screenwriter Louis Malle. His success came early, winning both the Palme d'Or and the Academy Award for Best Documentary for his film Le Monde du Silence (1956). He went on to be nominated for many Academy Awards for films as Au Revoir, Les Enfants (1987), which tells the poignant story of a Jewish boy, hiding from the Nazis, who befriends a Catholic schoolmate during World War II. The film won rave reviews for its look at the powerful issues of bigotry, fear, and social perceptions.
Undoubtedly, however, one of the best-written and legendary French movie scripts of all times has to be Les Choristes (The Chorus) by French film director Christopher Barratier, which stars Gérard Jugnot as the music teacher at a boys' boarding school of largely neglected children, and Francois Berléand as the mean, misguided headmaster. Whether you watch the movie in its original French or with English subtitles, the script is sure to impress and touch you, with its look at global human values, issues, and emotions, such as trust, integrity, love, acceptance, appreciation, understanding, and compassion. Touching also upon the topics of courage, challenge, conviction, determination, and justice, this film will surely remain one the most memorable and talked-about French movie scripts for a long time to come.
Didn't find what you were looking for? Use this search feature to find it: