French Film Directors
Use this search feature to quickly find the information you're looking for:
French film directors are some of the most acclaimed and talented names in the movie and entertainment business, winning worldwide acclaim and earning a whole slew of movie-making awards. While a comprehensive list of French movie directors could go on for days, let's take a look at just a few of the greats and at some of the films that made them famous.
French film director Jean-Pierre Jeunet is probably best known for his 2001 movie, Amélie, starring Audrey Tautou. The endearing story is about a woman who takes great pleasure in brightening the loves of others through her good deeds but who fails to find love herself. Not only was Amélie nominated for several Academy Awards, but Jean-Pierre Jeunet earned a European Film Award as Best Director for the film. Audrey Tautou also starred in another of Jeunet's well-known films, A Very Long Engagement (2004). Other movies by Jeunet include The City of Lost Children (1995), Alien Resurrection (1997), and Micmacs (2009).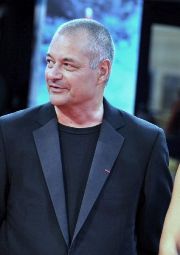 Jean-Pierre Jeunet
Photo by: Georges Biard
Next on the list of famous French film directors is Michel Hazanavicius, who is also a movie producer and screenwriter. Hazanavicius is best known for his pair of spy movies starring Jean Dujardin, namely: OSS 177: Cairo, Nest of Spies, and OSS 177: Lost in Rio. More recently, however, Hazanavicius's film The Artist competed for the acclaimed Palme d'Or (the Golden Palm award) at the prestigious 2011 Cannes Film Festival in the south of France. While the film did not take home the top prize, Dujardin did take home the Best Actor award for his leading role in The Artist.
No list of French film directors would be complete without mentioning award-winning director, producer, and screenwriter Louis Malle. His success came early, winning both the Palme d'Or and the Academy Award for Best Documentary for his film Le Monde du Silence (1956). He went on to be nominated for many Academy Awards for acclaimed films as Au Revoir, Les Enfants (1987), which tells the poignant story of a Jewish boy, hidden from the Nazis, who befriends a Catholic schoolmate during World War II. The film won rave reviews for its look at the powerful social issues of bigotry, fear, and social perceptions.
The last name in a very long list of award-winning French film directors we will look at here is French film critic, screenwriter, producer, and director Francois Truffaut. His illustrious movie-making career, spanning more than 25 years, has made him a true icon of the French film industry, and his many films remain a lasting legacy of his talents.
Didn't find what you were looking for? Use this search feature to find it: