French Beach Photos
Use this search feature to quickly find the information you're looking for:
Ready to snap some unforgettable French beach photos on your dream trip to France?
Fortunately, you'll have ample photo opportunities since unbeknownst to most tourists and travelers, the French mainland is actually surrounded by water on three sides! What does this mean for you? It means plenty of clear blue waters, stretches of sandy and pebbled beaches, loads of exciting water activities, bikini-clad beachfronts, stunning coastlines, seaside cafés, beachfront kiosks, seafood restaurants, sensational sunsets, and plenty of pretty parasols under which you can snap some memorable French beach photos.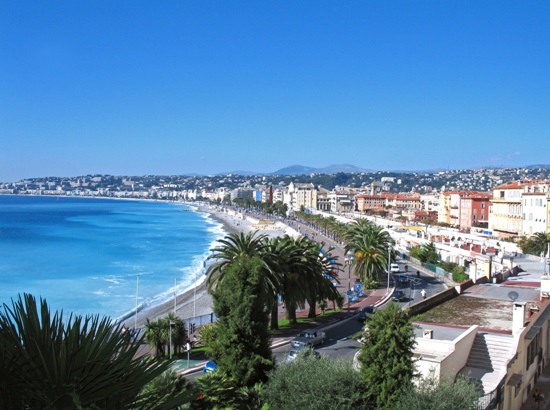 Nice
Cap Antibe Côte d'Azur
With the English Channel on one side of the country, the Atlantic coast on another side, and the Mediterranean on a third, you'll have more than your pick of family oriented beaches, public beaches and private beaches. By far the most famous beachfront is the trendy French Riviera, located in the south of France and also known as the Côte d'Azur (Blue Coast). Seven cities are located along the French Riviera, each of which is host to thousands of annual beach lovers, several luxury hotels, and any number of more affordable accommodations. For some picture-perfect French beach photos along the Côte d'Azur, be sure to visit the cities of Cannes, Nice, St. Tropez, Antibes, Menton, and Juan le Pins.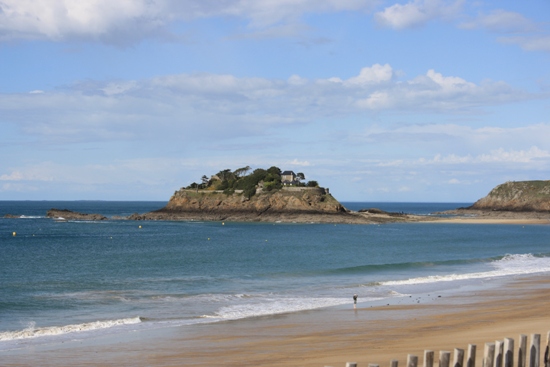 Ile Duguesclin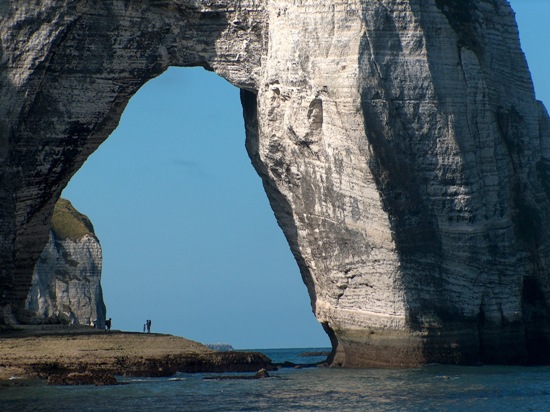 Etretat
If you'd like to rub shoulders with some celebrities and get a taste of stardom, hang out in either St. Tropez - known as the vacation destination of the rich and famous - or Cannes, host to the annual Cannes Film Festival which attracts scores of famous movie stars, directors, and producers every spring. And remember to have your camera fully loaded and ready to take some spur-of-the-moment, star-quality French beach photos since many Hollywood stars don their shades and head down to the beach, where they can be found posing for pictures.
If you love plenty of sunshine, glistening waters, a perfect Mediterranean climate, scores of beach activities, swimming, surfing, scuba diving, parasailing, paragliding, water skiing, or jet skiing, simply locate the nearest French beach on your France travel map, grab your swim trunks or bikini, don your coolest shades, slap on some suntan lotion, pick out your favorite pair of flip-flops, and head on down to the beach for a vacation you'll always remember. And if you're in France for your wedding, honeymoon, or anniversary, remember that the sunsets in France make for some very romantic French beach photos which will last you a lifetime.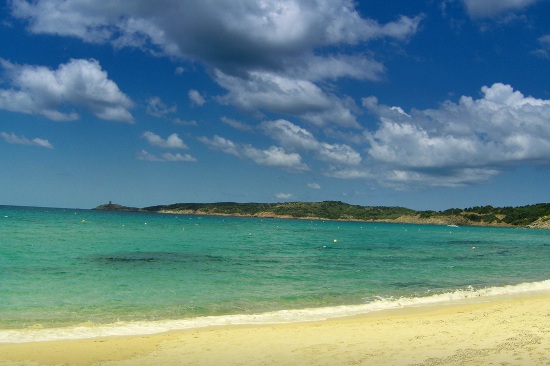 Corsica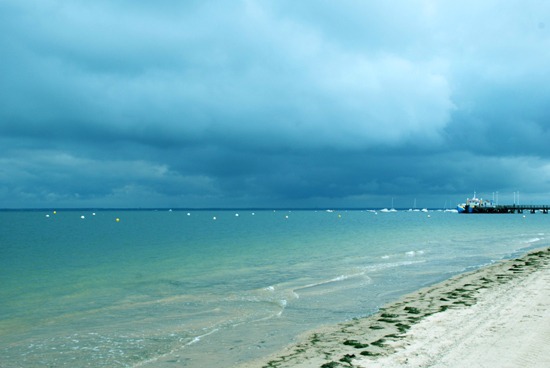 Arcachon / Photo by: claudmey
Didn't find what you were looking for? Use this search feature to find it: